The Last Supper
For an unforgettable experience, you will want to see this masterpiece located on the grounds of Roseland Plantation.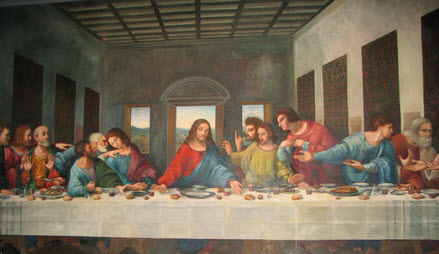 Partial image of "The Last Supper" painting
The painting was started in 1959 and was finished in 1961. It is a replica of Leonardo Di Vinci's The Last Supper. It measures 15' tall by 28' wide and is oil on canvas. It is absolutely spectacular.
The artists were Pete Christus and Charles Goslin.
---
Go to Home page from The Last Supper